We letterpress print your design or we can help you design a poster. Here you'll find additional prints we've designed and client designed posters.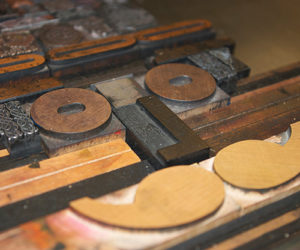 LETTERPRESS WOOD TYPE
Currently there are 10 typefaces carved. Close attention is paid to type anatomy to assure the typeface integrity.
We're making wood type from hard maple and here you'll see some of the work.
Here's a video of linoleum carving to help you get started. For questions on materials, carving tools, or the process click here.